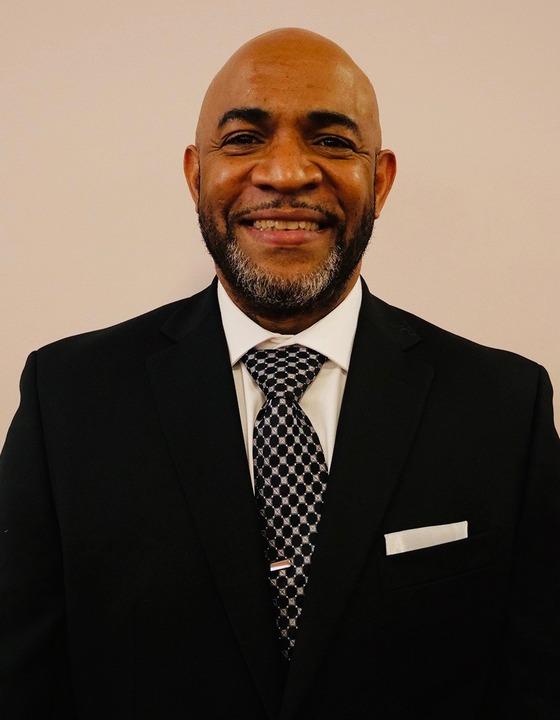 Reverend John P. Hicks
From the Heart Church Ministries of Philadelphia
Minister John P. Hicks was born and raised in Detroit, Michigan, and is the youngest of five siblings. Prior to graduating high school, he became born again on the streets of downtown Detroit, which would later be the engine that ignited his life. Shortly after graduation, Min Hicks went on to pursue a career in the United States Coast Guard and, while there, he rose to the rank of Chief Warrant Officer (CWO2) and retired after 24 years. It was during his years in the Coast Guard that he dedicated his life to Jesus Christ and, being filled with the Holy Ghost, developed a great burden for men and women to be saved. In 1993, while stationed in Washington, DC, he joined Full Gospel AME, which later became From the Heart Church Ministries. And in 2002, after his beloved wife, Stacey Hicks, passed away at a young age, he was transferred to Cape May, New Jersey, and he, along with his sons, Thaddeus and Travis, joined From the Heart Church Ministries of Philadelphia.
Upon retirement, Minister Hicks moved from New Jersey to Philadelphia, so that he could become more actively involved in the Philadelphia church, as he believed that the Lord called him to be a help to Pastor Branson. He served initially as a Steward and, over the years, headed up various Ministries, such as the Missions Department, which included The Golden Hearts Seniors Ministry, Health and Healing, and Community Outreach, through which hundreds of men and women received Jesus Christ as savior. He also led Membership Care and served as Overseer of From The Heart of Philadelphia's Brooklyn New York Expansion Location.
Minister Hicks is married to Minister Kimberly Hicks, who also serves in ministry at From the Heart of Philadelphia. He has 2 sons, Thaddeus and Travis, a daughter-in law, Monica, four grandchildren, —Thaddeus Jr., Genesis, Myles and Mya, and a stepson, Juanye.
Although he spent his working career in the U.S Coast Guard and his retirement in real estate and property management, he considers his service to the Lord Jesus Christ and his family as his life's greatest work.