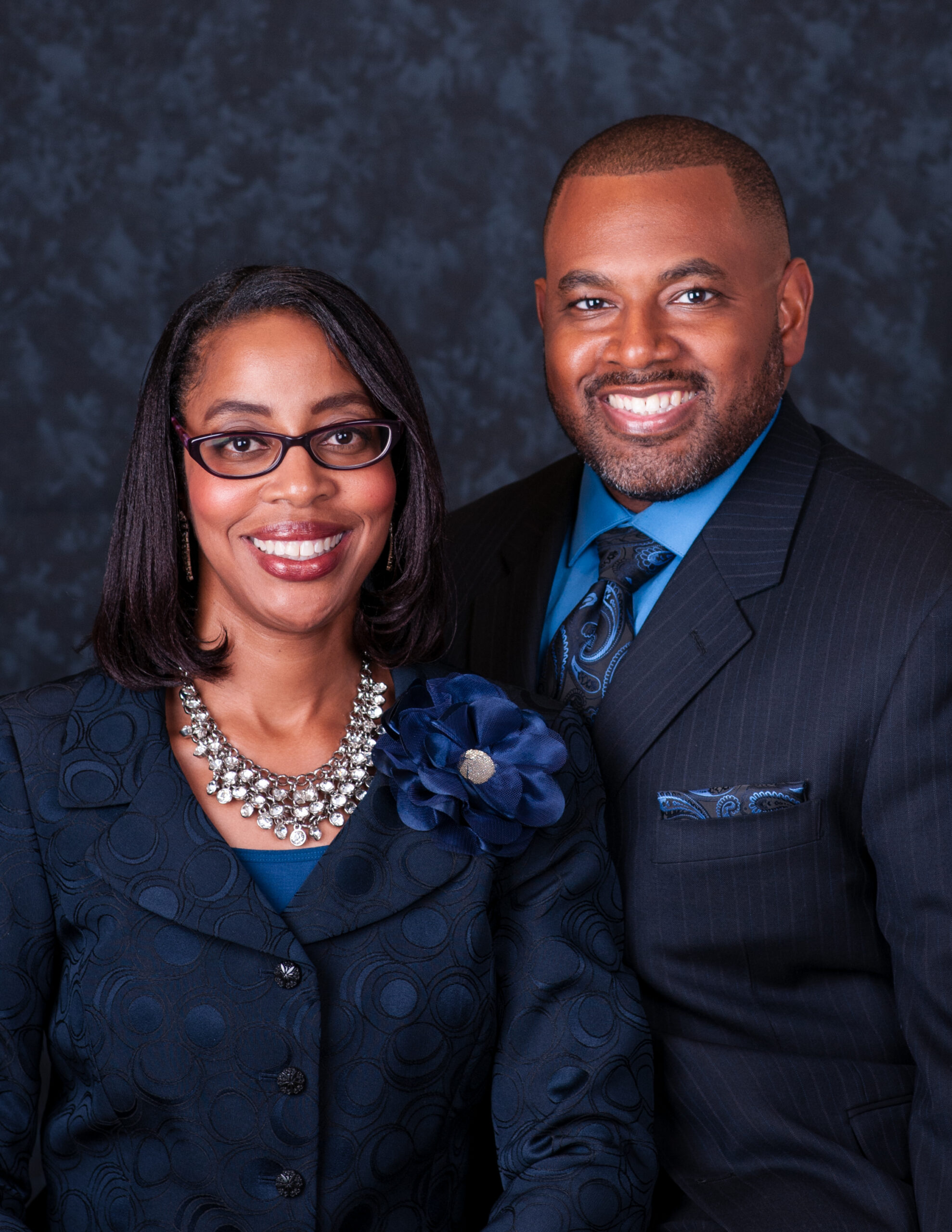 Reverend Reuben L. Monmouth, III
Pastor, From the Heart Church Ministries of Philadelphia
Pastor Reuben L. Monmouth, III was born in Dallas, Texas to the late Rev. Dr. & Mrs. Reuben L. Monmouth, Jr. He is the eldest of two children.  At the age of 12, he accepted Jesus Christ as his Lord and Savior at Redeemed Chapel CME Church in Houston, Texas, the church founded by his father and later rededicated his life to Christ at From the Heart Church Ministries® (The Parent Church) while attending a Pastor's and Leader's Institute in July of 1989.
He joined From the Heart in August of 1995 under the leadership of the Founding Pastor, Dr. John A. Cherry, while attending college at Howard University in the Washington, D.C.   Pastor Monmouth met his wife, Minister Danielle R. Monmouth while attending Howard University.  They were married on June 24, 2000 and have two adult children, a daughter Lauren Danielle, and a son, Joshua Reuben.
For the next 22 years, Pastor Monmouth worked on staff in various positions and was actively involved in the life of the Parent Church.  In February 2008, he preached his Initial Sermon and was licensed as a minister in April 2007 under Bishop John A. Cherry, II.  He was assigned as the Elder-in-Charge to From the Heart Church Ministries of Waldorf from November 2015 to September 2018 and was ordained an elder in the church in June 2016.  Pastor Monmouth served in the various volunteer ministries at the Parent Church and he also taught at the annual Youth Institute from 2008-2016.
On March 5, 2023, Bishop John A. Cherry, II – Episcopal Pastor assigned Pastor Monmouth and Minister Monmouth to From the Heart Church Ministries of Philadelphia and Pastor Monmouth was installed as the Interim Pastor.  Pastor Monmouth is humbled and excited to continue to build on the foundation laid and pastor "The Church with a Good Heart."